Puerto Rico is currently experiencing a massive blackout. 1.5 million homes without electricity. There is a meme circulating with the satelittes of the carribbean before and during the blackout.
However, the skeptic in me things it might be a fake. And is there any way to re-produce this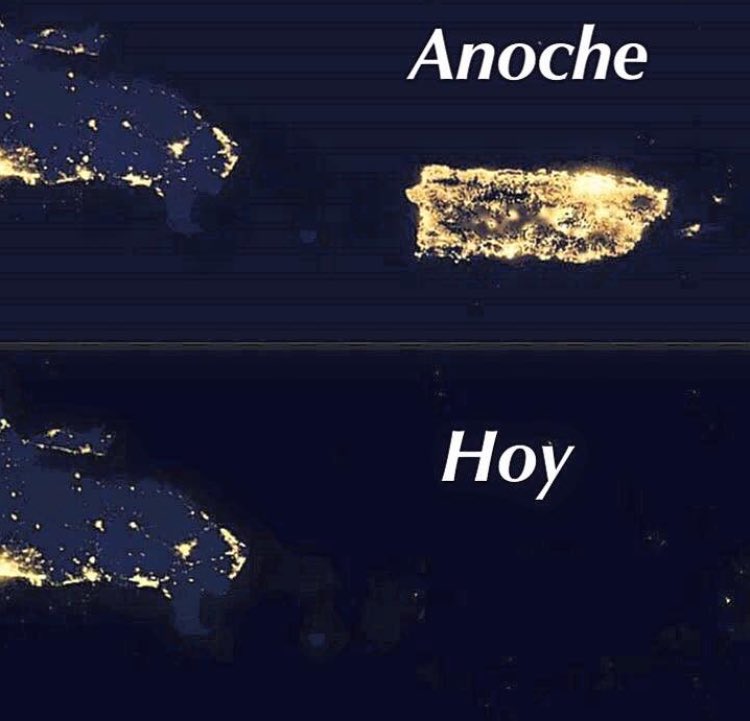 ?
The blackout is obviously real and I hope they are well.