Trying to find the SRID of each official-updated ("SIRGAS 2000" or WGS84) UTM quadrant of Brazil.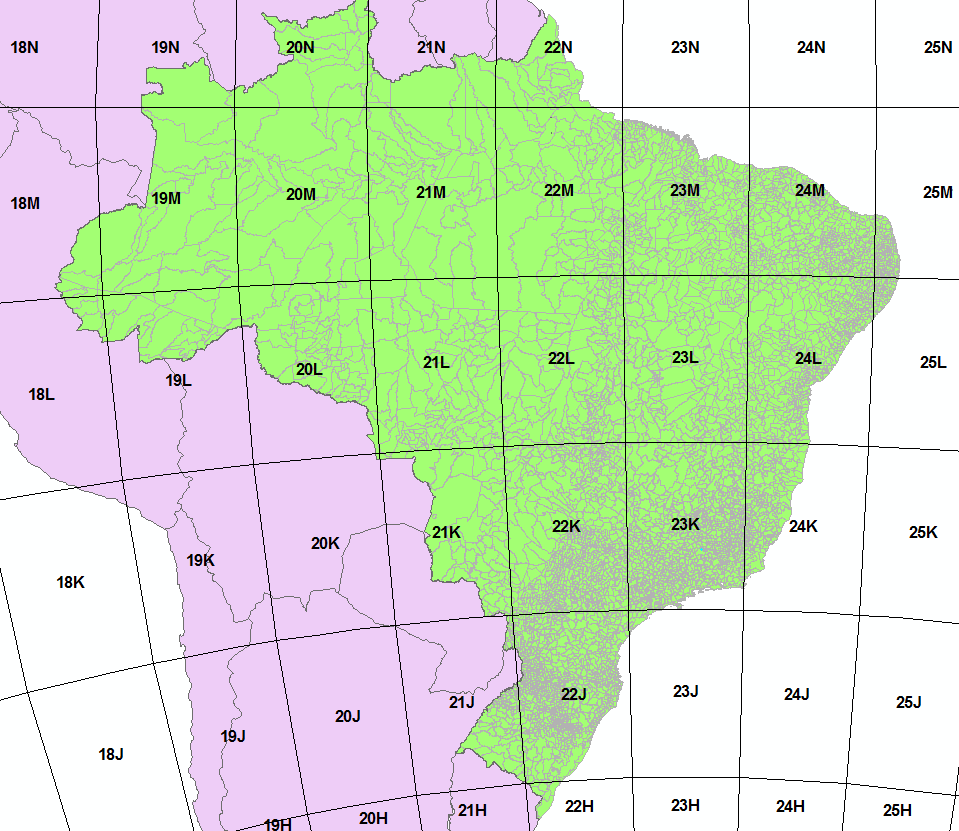 I am supposing that Latitude bands can use precise local projections, so on different SRID for each quadrant. But...
PostGIS and reference websites (epsg.io or spatialreference.org) supply only SRID of the quadrant N (e.g. the SRID of quandrant "20N" is 31974 and "19N" is 31973), because its central meridians are at Equator line... And about other quadrants?.
The EPSG standard offer other (not N) SRIDs quadrants. For exemple quadrant SIRGAS 22S has SRID 31982, WGS 84 22S has SRID 32722, 25S has 32725... But not all.
---
Notes
At Web and PostGIS's spatial_ref_sys table I see only 3 SRIDs, that are official and updated:
SELECT auth_name,srtext FROM spatial_ref_sys WHERE srid IN (31972,31973,31974);

All srtext say something as "PROJCS... SIRGAS 2000 / UTM zone ...". So, it shows a clue to find others, and the query returns 24 rows, but no one is for Brazil (!).
SELECT srid, auth_name, substr(srtext,1,35)||' ...' srtext_clues
FROM spatial_ref_sys
WHERE srtext ilike '%SIRGAS%2000%UTM%zone%';

When looking for a specific quadrant, for example 18H (or other any 18 that is not 18N), no return, query below is empty.
PS: and other quadrants no one is SIRGAS (neither WGS84), so no one is the "official updated projection".
SELECT srid, auth_name, substr(srtext,1,45)||' ...' srtext_clues
FROM spatial_ref_sys
WHERE srtext ilike '%UTM%zone%' AND srtext~'18[HJKLM]';