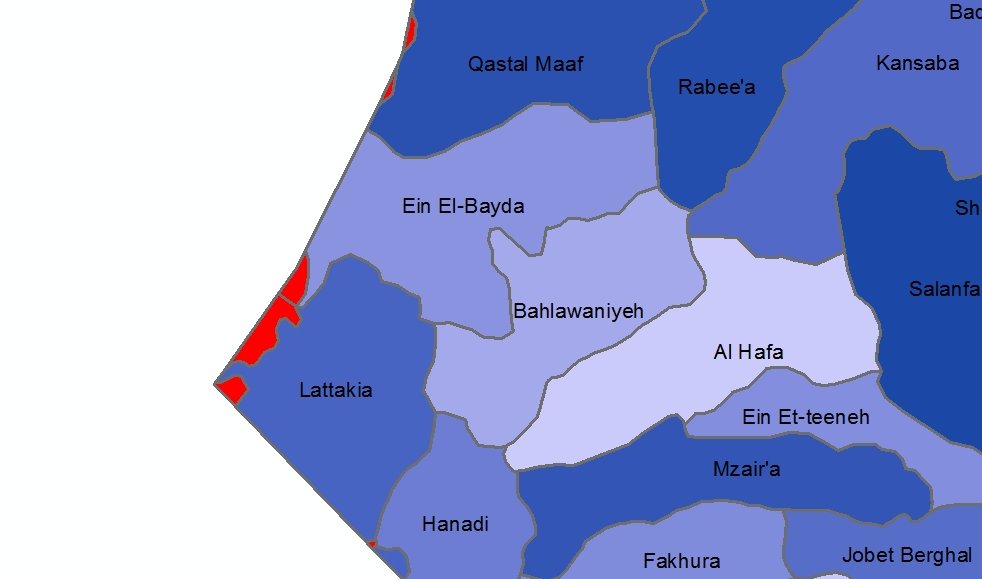 In the image you can see districts in BLUE with attributes (name of district) and small pieces in RED. The red polygons belong to the blue and I want to merge them. The RED are only towards the outside and never surrounded by BLUE.
How can I add/merge/union/eliminate the RED with the nearest/closest/longest-sharing-border of a BLUE.
I am using ArcMAP 10.2 on Win7 and I have tried the Eliminate Tool but that does not give the desired result, because the area of the RED is sometimes larger and would absorb a nearby BLUE = attributes are lost. Also small BLUE districts surrounded by other BLUE are getting merged = attributes and shape are lost.